Clean Duty - a solution that ensures hygiene and cleaning
30 July 2019
CLEAN DUTY is a solution developed by Motovario for the food industry and for all fields of application that require very high standards of hygiene.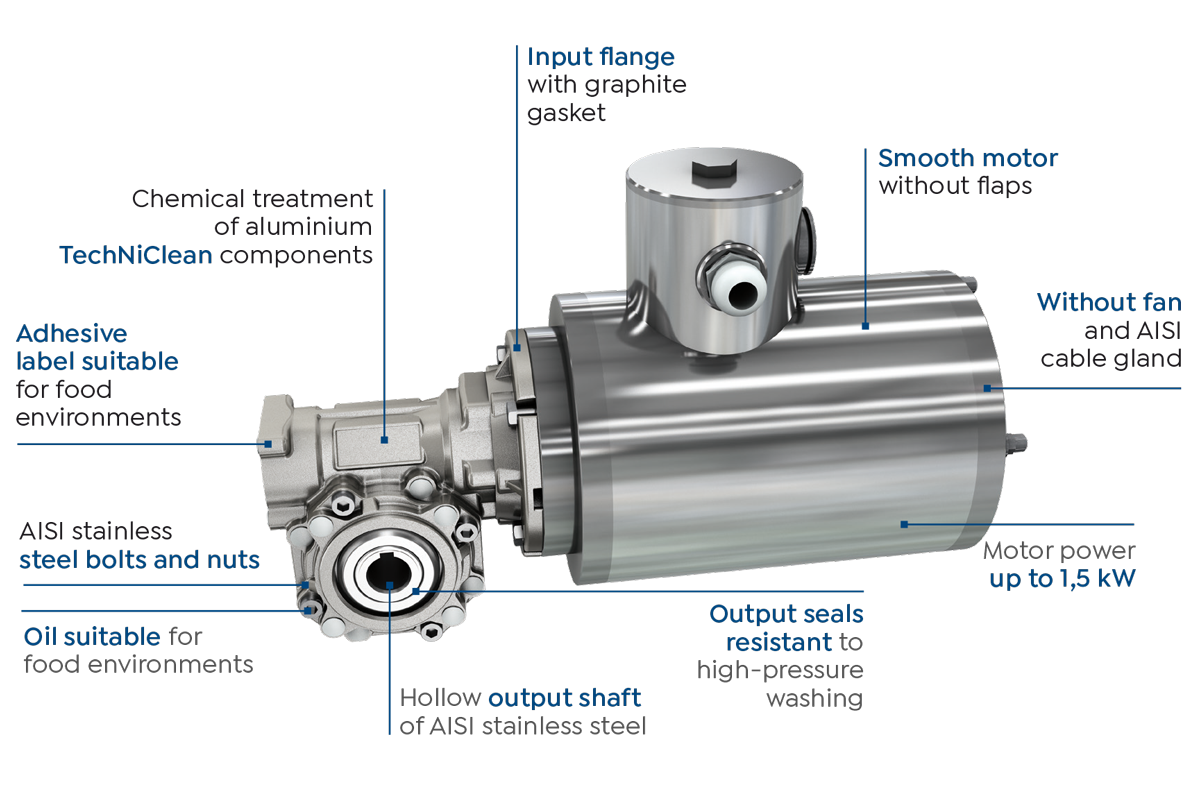 CLEAN DUTY: stainless steel and specific treatments
TechNiClean – the chemical treatment applied to the gear reducer casing – and the use of AISI stainless steel components make CLEAN DUTY a product suitable for various application requirements. TechNiClean and the use of the round casing effectively prevent water and dirt from stagnating and depositing.

CLEAN DUTY for transformation processes
Thanks to its design features, as well as the materials and technologies used, CLEAN DUTY is ideally suited to the primary processing stage, for example on the packaging lines for fruit and other fresh foods. Its compact size and high-quality surface treatments ensure high resistance, especially in corrosive environments.
The treatment tests for the CLEAN DUTY range have been performed using detergents provided by Ecolab. Immersion corrosion tests have been carried out using the most representative detergents and sanitisers in the industrial cleaning market.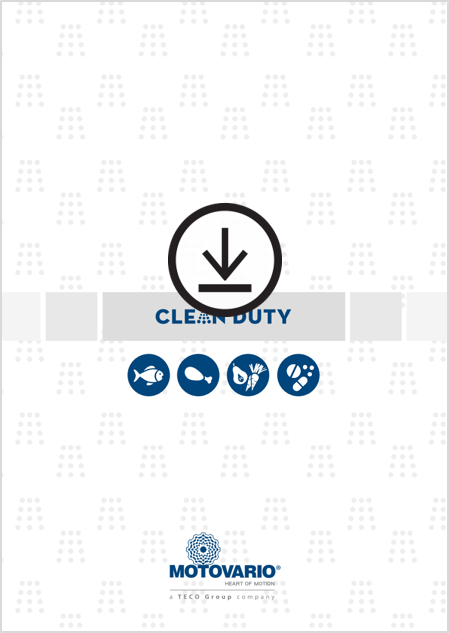 SEND A REQUEST ABOUT THIS PRODUCT