DRIVON INVERTER MOTOR: maximum precision in meal tray transport
17 March 2021
The DRIVON inverter motor is a perfect solution for the food industry too.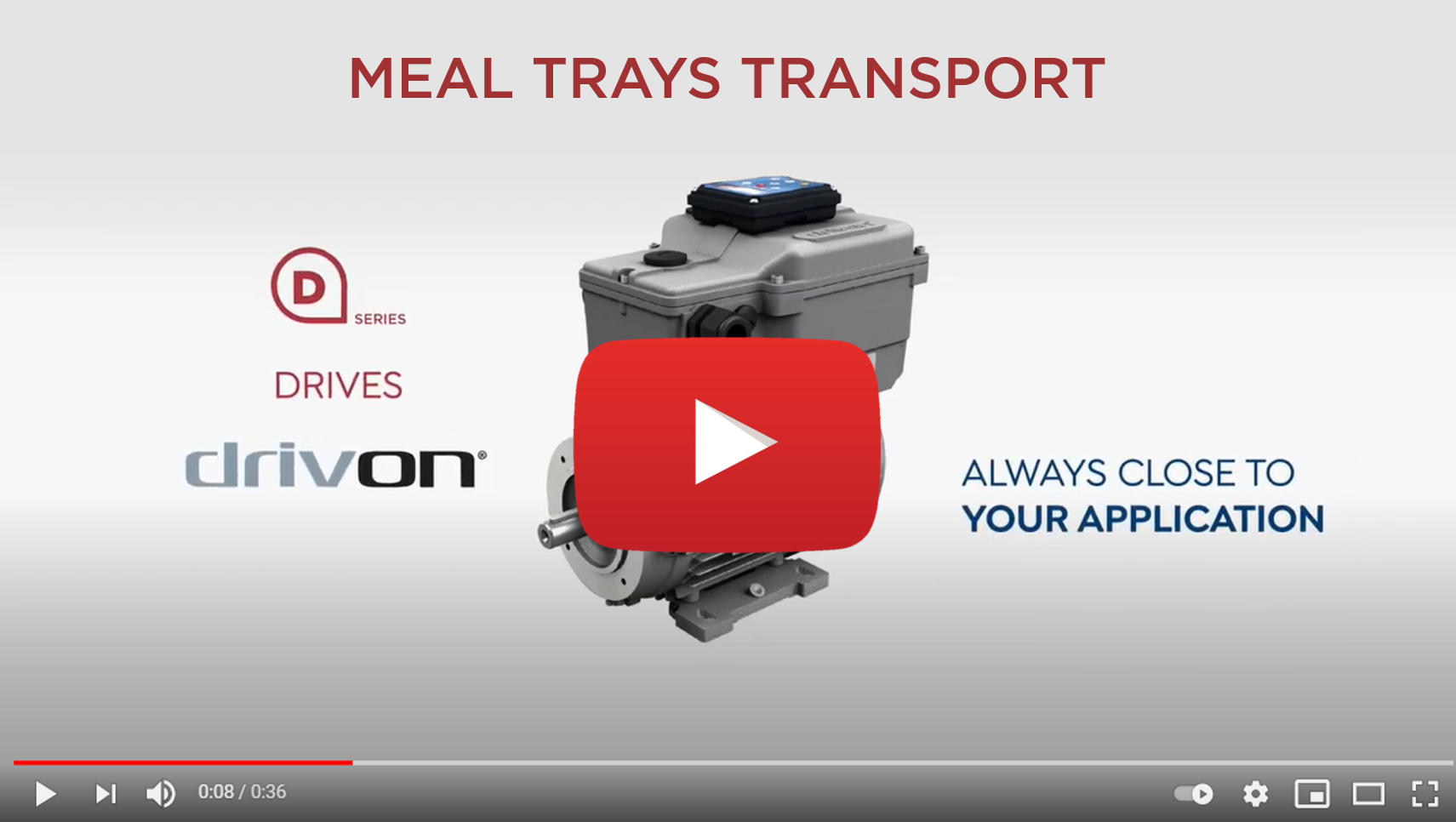 Logistics in industrial kitchens is controlled by Drivon motor inverters that ensure synchronisation and consistency in tray collection handling, as well as for meal packaging and distribution.
With its wide range of customisation options, Drivon allows for stabilised tray speed control and torque control.
DRIVON can be used in a number of applications, from material handling to industrial pumps, packaging, fans and ventilation systems.
Want to learn more about DRIVON inverter motors?