MOTOVARIO OPENS THE DOORS TO SAFETY WITH MOTODOOR
27 August 2019
Control in complete safety, this is what the new MOTODOOR solution offers: a gearmotor specifically designed by Motovario for the movement of industrial and residential doors.

Able to ensure advanced solutions for the most demanding market, Motovario has conceived a safe, efficient and reliable system, perfect for OEMs that want to integrate their control systems.
Ideal for high speed roll-up doors, sectional doors and garages.
The automation is carried out through a gearmotor that optimises the door movement system; the minimisation of the movement risk is achieved thanks to a safety system, usually consisting of a mechanical internal parachute system or, as an alternative, a brake motor.
The MOTODOOR solution also includes optional manual release devices and, thanks to its design, MOTODOOR ensures high durability and maximum reliability over time.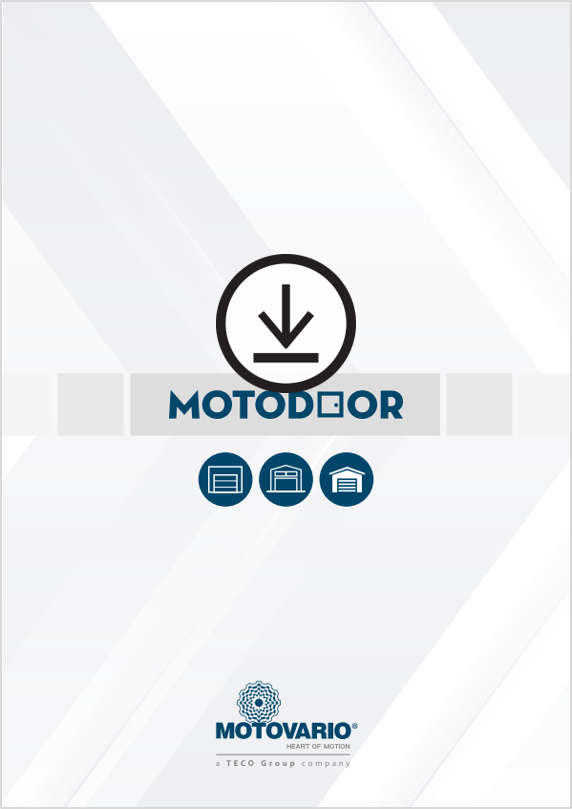 SEND A REQUEST ABOUT THIS PRODUCT