Motovario Power Transmission Components for Cpack
27 August 2018
Having specialised in the field of packaging machinery for over 30 years Cpack have manufactured many different machines, from the award winning Giftwrap 3000 machine to the Monoblock range you can see below, Cpack machines are always up to the job. Featuring some of Motovario advanced technology Cpack have managed to advance to the next level in Packaging Machinery.

Cpack offer a range of other shrink wrapping machines that are always up to the task. Like our Monoblock range which offers an Automatic and Semi-Automatic option to shrink wrapping. These can come with additional extra options that can be customised to the user. With an optional HMI touchscreen interface these machines can be analysed from any location with the new Industry 4.0 capabilities. Industry 4.0 gives you the ability of analysing data from the machines from an alternate location such as from the other side of the world.
More about the Monoblock Range of machines:
With efficiency at the core of its design, this range of Shrink Wrapping Machines
utilize our new heat recycling system ensuring a smaller amount of heat is lost
from the shrink tunnel to minimize the running cost of the system.
In addition high performance insulation is fitted to the tunnel
further reducing heat loss and manufacturing costs. Operating
at speeds of up to 20 per minute with our hot blade sealing
system for high speed operations.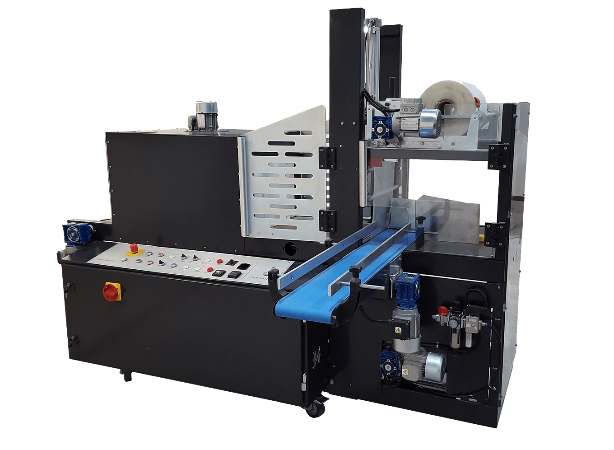 Monoblock 500 Video (click here)
Monoblock 700 Video (click here)
Custom Machines:
If you're after something larger and to a custom specification
then take a look into our custom shrink wrapping machines
option. These machines can be built to match your specific
production needs. Whatever the size of tunnel needed we
will be pleased to meet your design goals.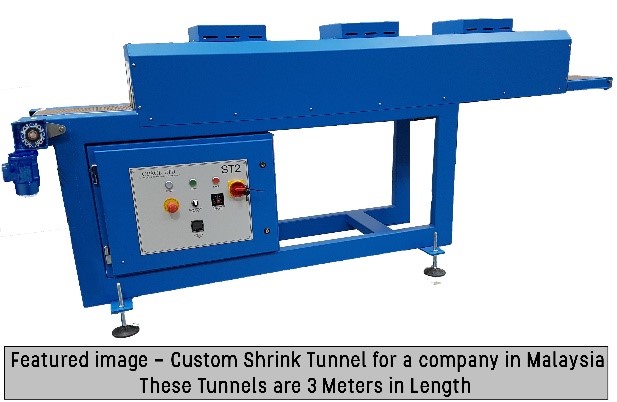 A Smaller Alternative:
Cpack are aware that not all companies need one of our
Monoblock machines and may want something a little smaller.
For this we bring you the 350 Shrink Wrapping Tunnel this
flexible, low cost table-top tunnel is in stock at our premises
and can be collected or delivered at short notice, with a variable
speed belt and temperature controllers this has all of the features
of larger machine and is a great starter shrink tunnel for those that
need to pack multiple items.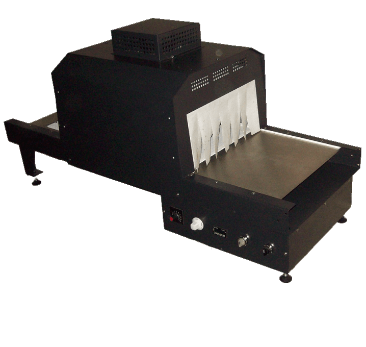 350 Shrink Tunnel Video (click here)
Something to look out for:
Cpack are currently working on a new machine for the summer of 2018, this will be a new addition to the Shrink Wrapping Range of machines that we already offer. Featuring new technology and bringing the future of shrink wrapping and making it a reality.

Cpack installed Motovario NMRV worm gear reducers on its Gift Wrap 3000 automatic wrapping machine and other machines from Cpack feature Motovario technology.


Cpack contact
+44 (0) 1282 422485
info@cpackltd.com