PBZs are Motovario's MHD Series gearboxes: performance and versatility are the strengths!
29 October 2020
A large number of requests are continuously coming from the market asking for the innovative PBZ gearboxes of the MHD series. PBZs are industrial gearboxes designed for continuous duties, critical and mid-heavy applications, ideal to fully satisfy the needs of the heavy industry sectors.
Here you have the incredible photo of 14 units ready to be shipped!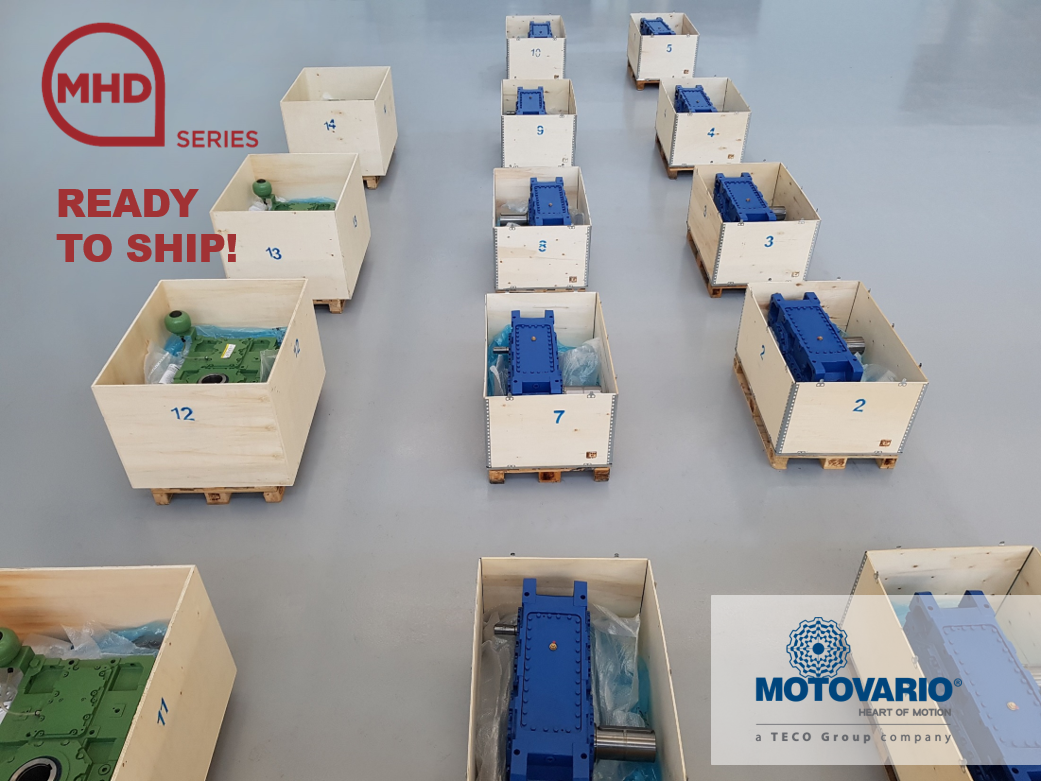 These industrial gearboxes are for an important order in the chemical industry, for the production of biofuels, complying with the specifications of the customer:
• 5 units model B3Z with helical bevel layout: For extraction of fuel oil from organic raw material
• 9 units model P3Z with parallel layout: conveyor belts for raw material handling, (i.e., soya beans, sunflower beans, rapeseed, etc.)
Motovario invites you to discover PBZ gearboxes and the all new possible configurations which grant great versatility, sturdiness and reliability.
Discover the configurations of PBZ series