AGRI-FOOD INDUSTRY: PBZ SERIES GEAR REDUCERS IN THE DRYING PROCESS
10 December 2019
Thanks to their high power density, reliability and robustness, Motovario PBZ series Mid Heavy Duty gear reducers are the perfect answer to the needs of the agri-food industry.
Here is a perfect example of application in the production process of an important feed company, and more precisely for the dehydration of alfalfa intended for livestock.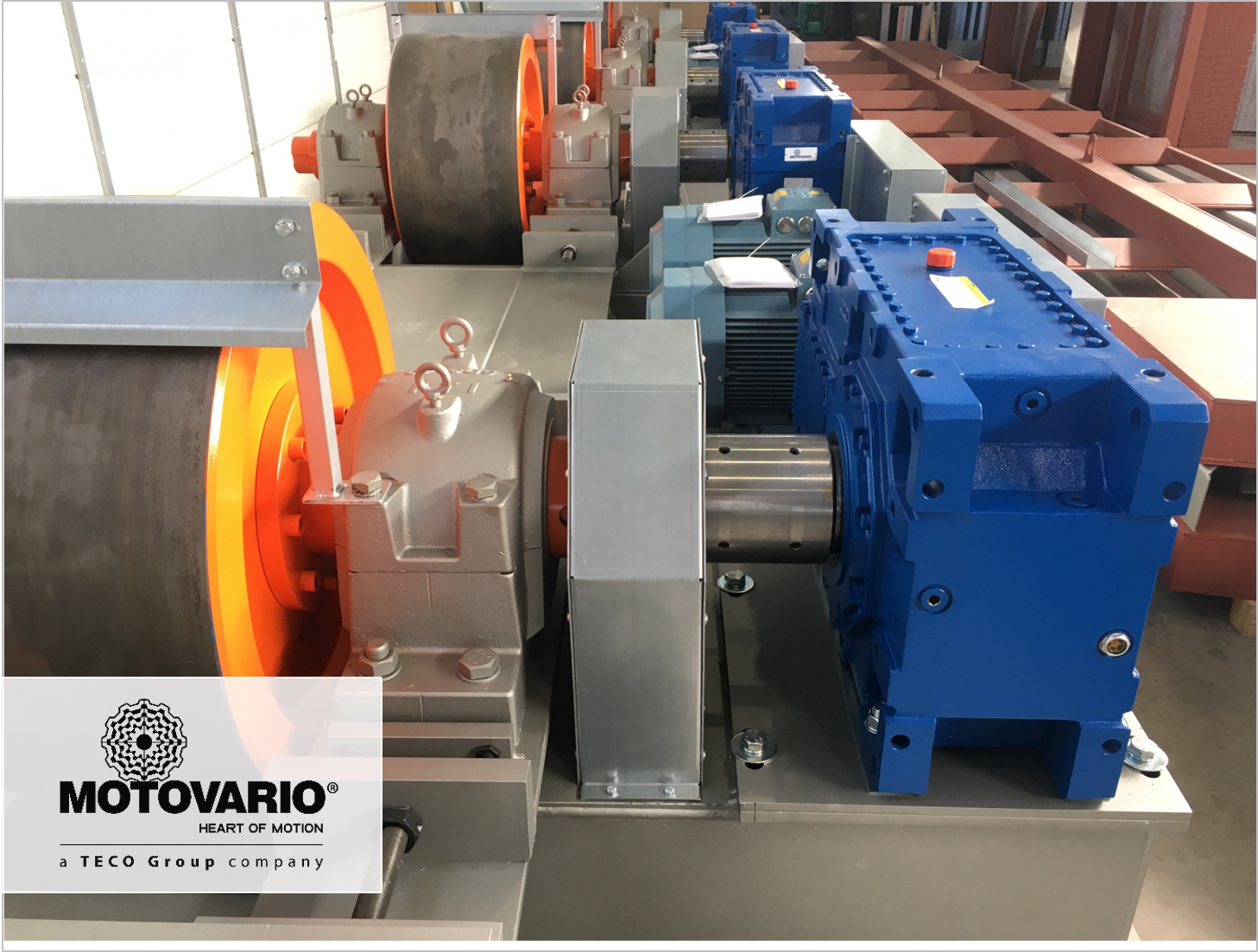 Raw materials that contain too much moisture for subsequent processing or final packaging are treated inside special dryers consisting of a drum that rotates in a continuous cycle. The humid material is introduced from above, while the drum is heated from below, thus allowing drying with hot reflux air during rotation.
Motovario PBZ series gear reducers, designed specifically for continuous, critical heavy-duty applications, have been placed at the base of the drum to transmit the necessary constant rotary movement without which it would not be possible to achieve the degree of humidity required to proceed with the subsequent processing.