INTEGRATED DRIVE AND CONTROL SOLUTIONS
In PUJOL, we make gear reducers, geared motors and elements of standardized transmission, under a process of continuous improvement and based on the highest technological and efficient parameters available, where, besides, priority is given always to the reliability of the product and putting quality of the process manufacturing first, as design philosophy.

The focal point of the company are their departments of investigation and development, which along with the department of Marketing and Sales, adapts and develop along with solutions that allow to satisfy new and always changing needs of the different industrial markets.

Machined parts are produced in cutting machines, grinding machines, horizontal and vertical machining centres, cells of flexible manufacture, ovens of thermal treatment and universal grinding machines.

The reliability of all the processes is ensured by the department of Quality and Control, endowed with three-dimensional machines, able to verify with extreme precision the finishing of the components. The testing benches, for verification and experimentation, ensure the performance and final technological qualities.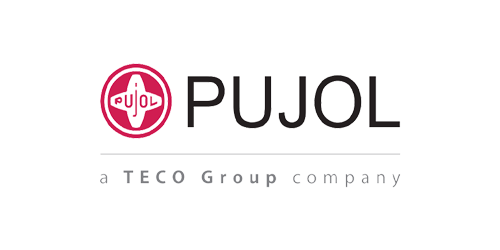 The origin of PUJOL was in 1918, but it was in 1965 when the Pujol brand was first registered with its first range of standard gear reducers.

The international projection of PUJOL, has oriented its business sensitivity to technological solutions that support the creative intelligence of engineering, engineers, designers and industries of all the industrial activities.

Nowadays PUJOL, is one of the companies of the TECO Group, becoming part of one of the more important industrial groups of the world, complemented with a product portfolio, with capacity to offer complete and integrated solutions, both on gearmotor functions and on control.

www.pujol.com