COVID-19: COMPANY UPDATES & PREVENTION MEASURES
16 March 2020
Motovario would like to share "COVID-19: COMPANY UPDATES & PREVENTION MEASURES" with all employees.
The following booklet contains recommendations as well as descriptions of safety and health standards implemented in Motovario, with the aim to protect our workers.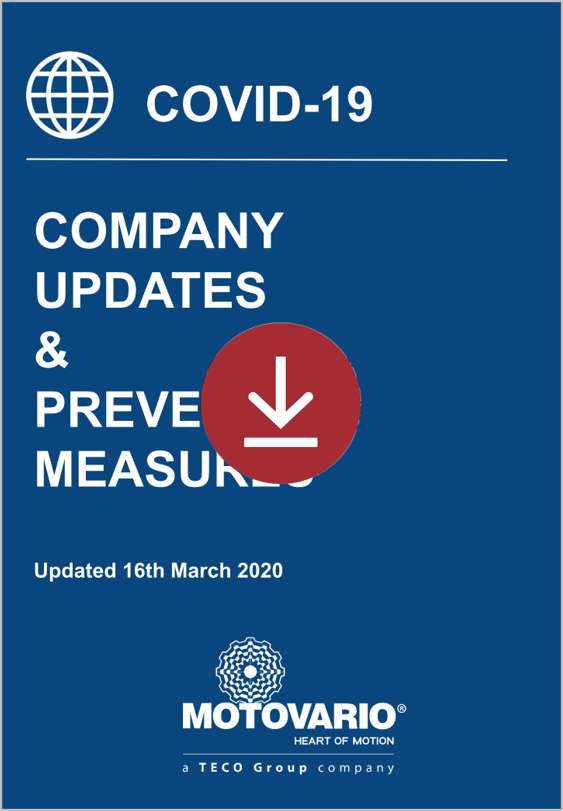 This booklet will be updated as needed and as additional information becomes available.